Why State Farm's Content Marketing Partnership with "This Is Us" Was a Success
Lisa Arledge Powell, President, MediaSource
It's no accident that State Farm's decision to get into the content marketing game with the hit television series "This Is Us" has been a successful partnership. The brand's slogan "here to help life go right" is a natural tie for the nostalgia that has fans of the NBC show captivated each week by the major moments of the Pearson family.
"This program is about real life and the real issues that people face—both triumphs and tragedies. That is what State Farm has always been about, being there for you during your good times and your worst times, and helping to make things go right," said Karen Noel, Marketing Manager for State Farm.
The multiplatform content campaign included TV spots and social media content anchored by three creative pieces filmed in the style of "This Is Us." With flashback and flash forward scenes, acoustic guitar music and voiceover by the show's stars, it took viewers a few seconds to realize the content was not part of the show—which is what makes it so effective.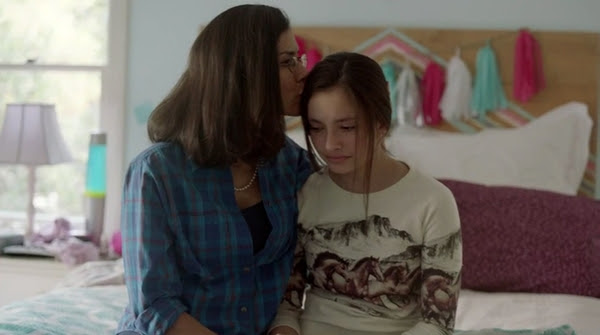 Versions of the State Farm spots appeared on NBC's digital and social platforms, as well as those of NBC digital partners BuzzFeed and Vox Media. The campaign also included strategic social activation with the brand and the show, teaming up on a well executed social media campaign that centered around family keepsakes. "This Is Us" and State Farm asked fans to submit photos of items that are meaningful to their own families via Twitter using the #ThisIsMyKeepsake hashtag. 
The co-branded tweets were liked and retweeted thousands of times. Fans also responded by tweeting photos of treasured items such as vintage dolls, grandmothers' jewelry and other family heirlooms.
"This show truly pulls at the audience's heartstrings in the most human way possible. And, sometimes it is the little things or a precious item that brings you back to a time in your life that you remember, whether good or bad," said Noel. "We know how important family and 'your stuff' is. Jack went back to get some of those in the fire. State Farm gets that and that's part of the reason we wanted to partner with the show. As a brand, our values are similar."
State Farm said that the brand is happy with the campaign outcome including the social activation and the large following that the show, which grew in audience week to week, allowed them to reach.
Noel's best advice for brands considering a multiplatform content partnership with a TV show is to start early and allow enough time to fully develop the idea in a comprehensive way. She suggests assigning staff who are already fans of the program to your content project, adding, "We did and it was quite helpful. We didn't have to explain things since people understood the show and what it stood for. Just like our own brand—there was a shorthand." 
Will "This Is Us" fans see more content from State Farm associated with future episodes?
"We will continue to meet with partners who have the right platform for us to extend our brand in new and creative ways," said Noel.
Just like story of the Pearson family, you'll have to tune in to find out.
---
Lisa Arledge Powell is president of MediaSource, an award-winning creative agency that specializes in content-focused public relations, content marketing and national media exposure for major brands. Connect with Lisa on Twitter: @LisaArledge
Learn why Content Marketing is one of today's most in-demand skillsets by registering for PRSA's Content Marketing Certificate Program https://bit.ly/prsacontent